4 Steps to Healthy Celebrations While Social Distancing
The Party Must Go On Video
Celebrations are so important, but so is our health. Go ahead, relish in those special moments virtually while staying at home to flatten the curve.
Step 1, set a date and time.

Invite friends and family to attend your virtual party and encourage everyone to drop in and share their favorite memory.


Step 2, separate locations does not have to mean a separate menu.

Pick your favorite healthy recipes and send out to everyone. Need ideas. How about mozzarella bites? Sliced fruit with honey yogurt?


Step 3, set the scene.

Don't forget the music, balloons and flowers to help set the mood. It's easy. You can order these items with your groceries for pickup or for delivery.


Step 4, it's time for a toast. Sparkling water and fruit are the perfect pair.

When it's time to say cheers, time-saving social distancing options that help you get it all done. So let's celebrate together.
Kroger® is a national sponsor of the American' Heart Association's Healthy for GoodTM initiative.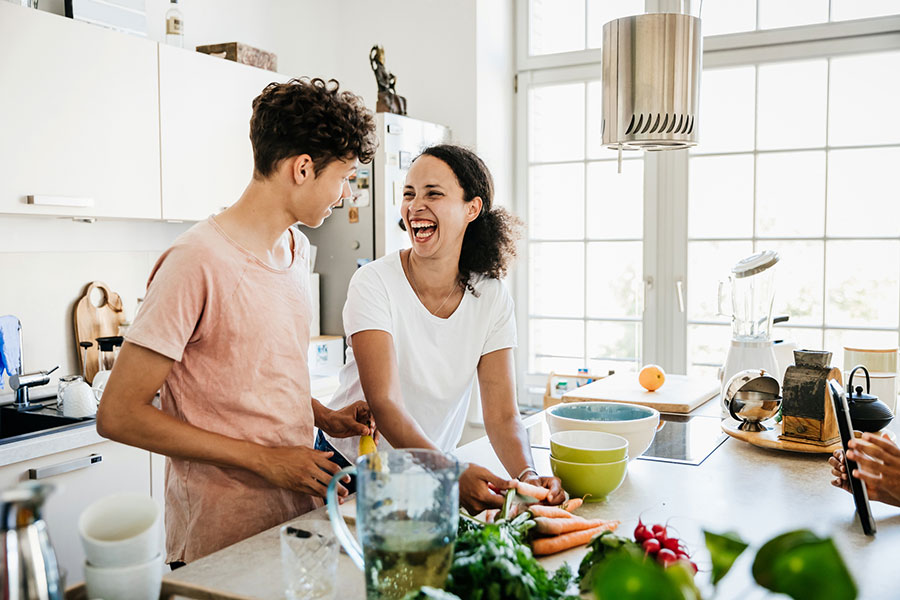 ---